President Emmanuel Macron, A Conversation with European Scaleups
Recall what the European ecosystem has to offer alongside Giorgio Anania (CEO – Aledia), Denis Ladegaillerie (Co-founder & CEO – Believe), Ana Maiques (CEO – Neurolelectrics), Sebastian Siemiatkowski (CEO and Co-founder – Klarna) and Nicolas Barré (Directeur de la rédaction – Les Échos).
Fireside Chat with Sebastian Siemiatkowski, CEO & Co-founder, Klarna 
Tuck into the inspiring and persevering story of the fintech rising star, the company's good times, bad times and Sebastian Siemiatkowski's rollercoaster of a personal and entrepreneurial ride.
PicNic Success Story: The Growing Online Supermarket 
The Dutch serial entrepreneur, Michiel Muller (Founder – PicNic B.V.) takes us through reinventing home delivery, the robotic innovations in the pipeline and crossing borders!
Mirakl Success Story: Empowering Businesses with Marketplaces 
Dive into the explosion of e-commerce arising from the pandemic beside the co-founder and CEO of the French unicorn Mirakl, Adrien Nussenbaum, and Guillaume Bregeras (Journalist – Les Échos).
Food & Wine: What Tech is Bringing to your Table
The wining and dining industries are advancing at a rapid pace. Anton Soulier (CEO – Taster) and Heini Zachariassen (Founder & CEO – Vivino) discuss adapting to consumer and unexpected trends.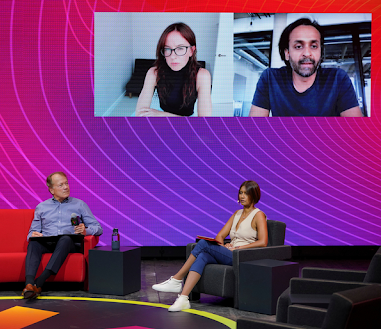 Surviving and Adapting Against All Odds
John Chambers (CEO – JC2 Ventures), Chloe Ross (Vice President, International – ClassPass) and Naren Shaam (Founder & CEO, Omio) go down the route of navigating through tough times and how they overcame them.