The global recession and decline in online advertising affected most established companies relying on advertisements. Even Alphabet, Google's parent company, was not spared. According to Tradingplatform.com analysis, Alphabet's revenue growth of 6% in the third quarter was the slowest since 2013, except for the pre-covid contraction. The company registered a $13.9 billion profit in Q3, a 27% drop from last year's period. The earnings missed analysts' projections of $16.9 billion in profits.
TradingPlatforms analyst Edith Reads commented on the data. She said, "It is not just that ad spending has declined; it is also that the way people are consuming content has changed dramatically. Advertisers are still trying to figure out how best to reach consumers who are now spending more time streaming video or using social media. We expect Alphabet's revenue growth to rebound in the fourth quarter as the global economy starts to recover from the pandemic. However, the company's long-term growth prospects remain uncertain."
Microsoft Meets Its Target Amidst Slow Development
Alphabet's competitor, Microsoft, reported marginal top- and bottom-line beats. However, the investors showed concerns about the slower expansion of its cloud computing business.
Microsoft's $50.12 billion revenue topped forecasts of $49.61 billion and represented an 11% rise from the prior year.
The company's earnings of $2.35 per share were above the $2.30 forecast by Wall Street but represented a 13 percent decrease from the previous year.
The Azure public cloud is part of Microsoft's Intelligent Cloud business area, which generated revenue of $20.33 for the three months.
Microsoft experienced a 20% improvement over the previous year. Yet, it was still a little behind what Wall Street had anticipated for the crucial area.
Hard Times for Online Advertising Platforms
With Alphabet's performance, there are uncertainties for other businesses in the sector. For instance, Meta platforms that rely on advertisement for revenue recorded losses. The parent company of Facebook saw its shares fall 3.3% recently.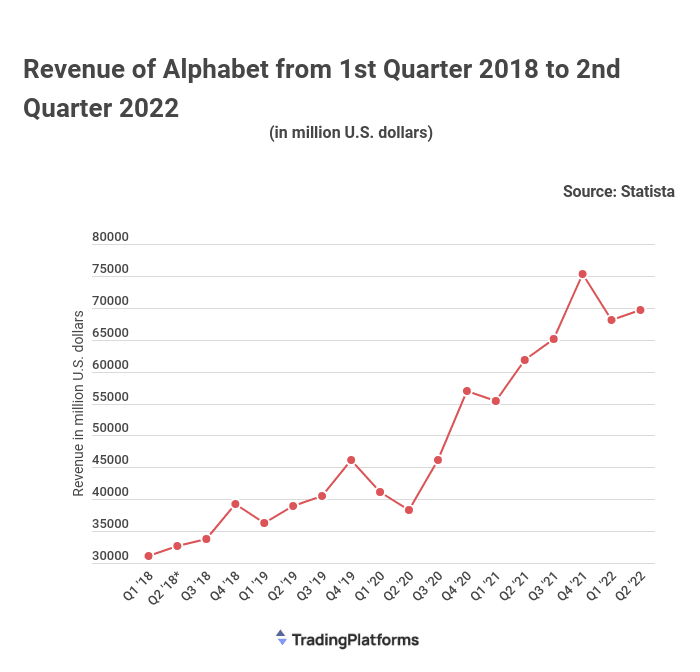 The general advertisement frequency has slowed down on various platforms and calls for creativity. The company should tailor-make its product to synchronize with the demand. Also, Google must enhance its cloud computing to attract more revenue. Besides, the platform must be careful with its competitors, such as Microsoft, who are curving its customer bases.
Last year, Google roared back to life through its market-dominating search engine. The search engine propelled Alphabet to a 41% surge in revenue and pushed its stock price to new highs. Besides, the government showed good faith when it relaxed COVID-19 rules and offered business stimulus.