Forex App Evaluation Criteria
To make investing efficient and scientific, the use of Forex tracking apps is essential. As you know, the forex market is becoming increasingly dynamic and booming. That's why more and more apps are popping up to help investors track information easier than ever. In this article, we bring you the top 5 current apps in the forex market, as chosen by traders.
What is Forex?
Before finding out what good Forex apps are, we need to know what Forex is and how the market works. Forex is the abbreviation of Foreign Exchange, which means international currency exchange (forex). The foreign exchange market (also known as the currency market) is where currency transactions between countries take place through the banking system and credit institutions. The original purpose was simply to exchange currencies between countries, but later many people became aware of the differences in exchange rates between currencies. This is why they learned how to make money from these spreads, which led to the appearance of Forex investing.
Forex App Evaluation Criteria
The following criteria are mandatory and necessary when you decide to choose a Forex application as your valuable aiding tool.
Security and privacy
This is the first thing to consider for any application. The app should provide strong security with multiple layers of protection. No one wants their personal information leaked when signing up for an app.
clear origin
The clear origin and provenance partly reflects the credibility of the Forex investment app. Choose applications used by many users and well rated by experts.
User-friendly interface
An intuitive and user-friendly interface allows you to quickly and simply perform operations, which is an advantage when choosing a Forex application. The application should be scientifically designed with a clear system so that investors can perform trades quickly without wasting much time.
Smart Features
The application must support all devices, from computers to phones, running iOS and Android operating systems, to facilitate research. In addition, it must integrate intelligent and essential features to provide the best experience for investors.
Smooth experience
This is an important criterion for choosing the best Forex app. Apart from the interface and functionality, the software should not have any lags or bugs. Avoid long waiting times which might be annoying for users while researching the market and making decisions.
Top 5 Best Forex Apps of 2023
Here are the top 5 apps you should all download when you start learning about and investing in the forex market: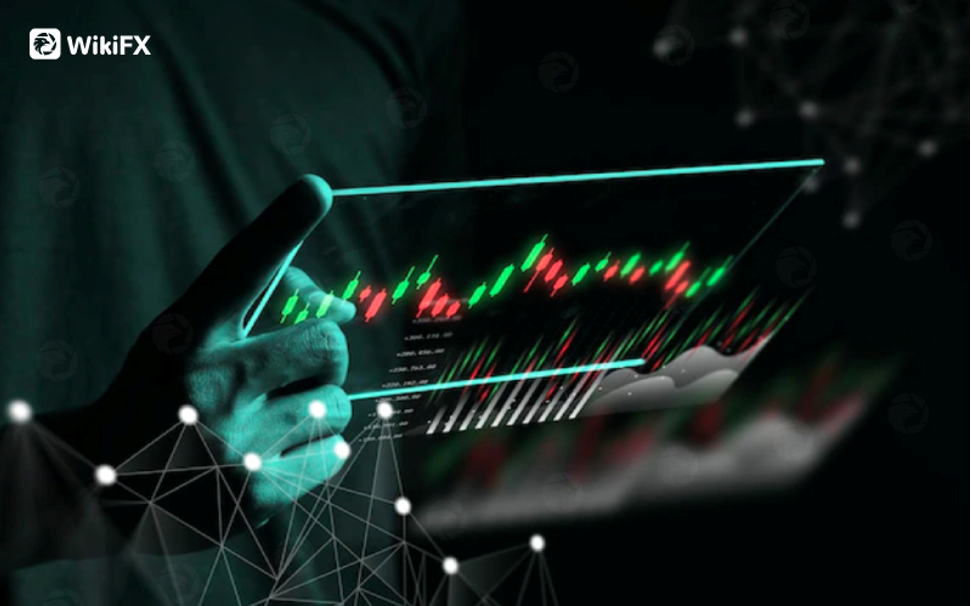 Top 5 Best Forex Apps of 2023
WikiFX – the global Forex broker regulatory investigation web platform
WikiFX is a Forex broker research platform, considered the most trusted and reputable by traders. One of its distinguishing features is Forex broker license verification and search. In less than a minute, you can quickly verify a broker's license. In addition to license search, the app offers other features such as overall broker rating, financial and broker news updates, fraudulent broker warnings, etc. A simple, accurate and reliable application is what traders associate with WikiFX. Not to mention new features such as broker comparison, trading tools, public regulations, etc. Download the app : https://wikifx-fr.onelink.me/hjfO/ht15w2c2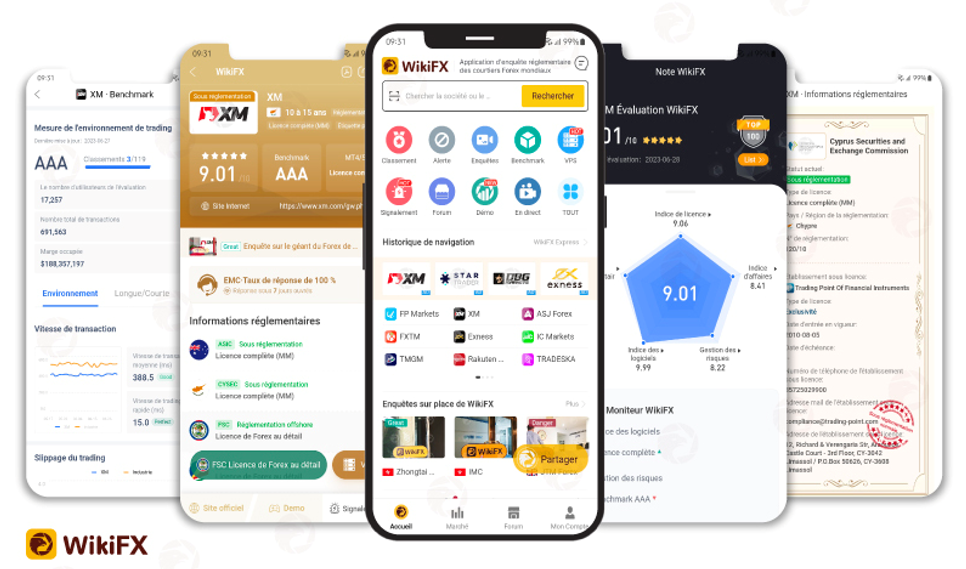 WikiFX – The Global Forex Broker Regulatory Investigation App
TradingView – The Analysis and Trading App
TradingView is truly a huge library of information that connects millions of traders around the world. You don't have to go far to study, just download the TradingView application, which will provide you with all the necessary knowledge, like an encyclopedia. In addition, the interface is much more user-friendly than that of MT4. In particular, the application supports 18 languages, including French, which makes it accessible to everyone.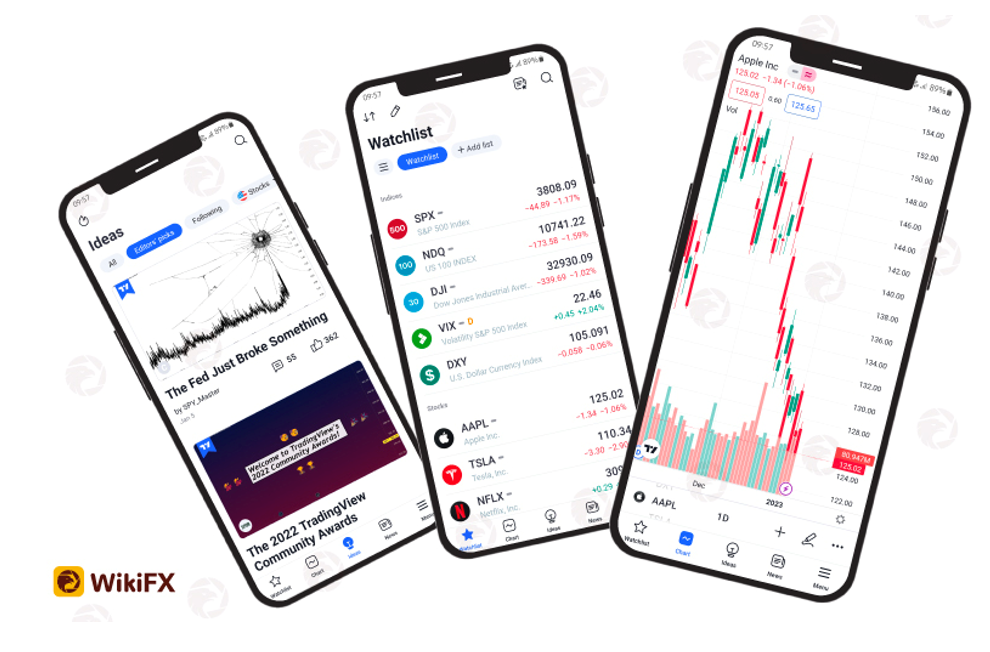 TradingView provides in-depth analysis tools
Bloomberg – The News App
Considered a must-have for many traders throughout their trading activity. It is a software that provides financial data and exclusive news to investors in real time. Everything is updated quickly and accurately thanks to a team of editors present all over the world. Due to its great utility, this application is paid upon registration. However, traders continue to be interested in the benefits they can get from the news provided by this app.
MetaTrader – The Forex Investment App
A popular application used by investors to quickly and easily analyze and execute trades. With many advanced features, it offers a secure trading environment suitable for different skill levels, from beginners to professionals. Advanced technical analysis tools, trading markets, trading signals, etc., will help traders make their trades easier.
Investing.com – The analysis and evaluation application
It is one of the safest and most useful Forex apps. Users can use over 300,000 financial tools for free to make informed decisions. The security and privacy of client data is paramount to Investing.com. Moreover, the interface of the software is well-organized and clear, which makes it easy for users to learn quickly and easily find the information they need. In summary, Forex apps are indispensable tools for investors in the foreign exchange market today. With these 5 Forex applications that we have presented, we hope we have helped you to choose the application that suits you best, to follow the market and to carry out your transactions.